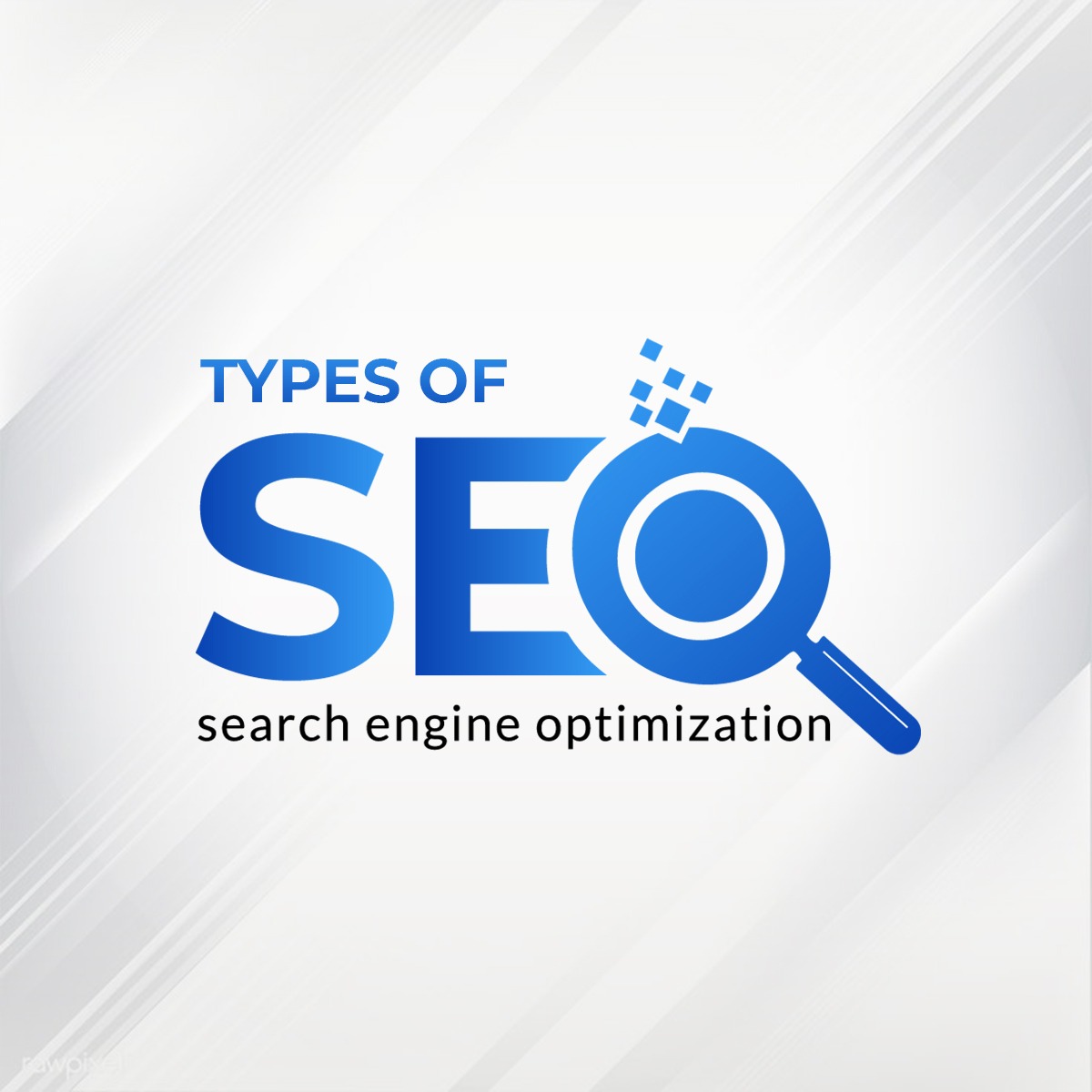 Types of Approaches to Search Engine Optimization (SEO)
When you make a Google search, you probably press on the first few links you see. In fact, more than 90% of users don't venture past the first page of Google. Search Engine Optimization (SEO) is the procedure that websites use to improve the incoming website traffic from Google's search engine results page (SERP). The aim of SEO is to increase organic traffic by improving the position of your website on the SERP, the first page of Google results. This article will focus on Google and increasing website visibility through different types of SEO. Your SEO strategy should include a combination of good content, a target audience by location, and correct ethical practices.   
Content: On-Page vs Off-Page vs Technical 
On-Page SEO
On-page SEO practices are used to optimize the content on your own website to improve your Google ranking. Google ranks your website based on content, hypertext markup, and the website's structure. Effective on-page SEO can be achieved through:
Using relevant page titles, headings, keywords, and images

Optimizing title tags, meta descriptions, and images

Creating an organized website flow and URL structure. 

Your content must be authoritative, of expert opinion, and trustworthy.
Off-Page SEO
Off-page SEO techniques are implemented on other websites to improve your position on Google's SERP. This can be achieved through link-building and social media content. An important component of link building is backlinking. Backlinking is when your website content contains links to another website or vice versa. Having your website linked on other websites helps Google verify the quality of your website and builds website authority. Social media backlinking also contributes to SEO ranking as it by allowing you to share links and impact the longevity of on-page content. 
Technical SEO
Google prefers websites that meet its technical criteria such as having a SSL Certificate, (Secure Sockets Layer), high page speed, mobile compatibility, etc. To ensure your website meets the technical requirements of Google, your website should be as functional and practical in code as it is in structure. URL structure and site structure should be organized, making it easier for Google bots to crawl and index your website. Your website should also be render able, accessible for all users, and clickable. Check our website maintenance packages here.
Source: freepik
Location: Local vs International 
Local SEO
Local SEO is great for businesses with a physical location or those that cater to a specific geographical area as it allows you to reach local customers who are looking for your services. Also having local SEO will get you a higher position in SERPs and higher conversions because Google pushes up local results. All businesses should aim to be on the local map as it's not mutually exclusive with being on the main organic search results. 
International SEO
International SEO practices work best for global businesses whose products and services can be consumed worldwide as it can improve their online presence across the globe. International SEO requires a wider skillset as you need to tailor your content for different countries, languages, and cultures. Common SEO techniques include geo-targeting farther locations or specifying hreflang tags to let Google know which languages your website targets.   
source: freepik
Ethical Practices: White hat vs Grey Hat vs Black Hat 
White Hat Practices
Search engine optimization that is done in compliance with Google's terms of services. White hat SEO is more cost-effective, secure from google penalties, and gets more consistent rankings. All methods mentioned in this article, including on-page, off-page, and technical SEO are White Hat Practices. 
Black Hat Practices
Unethical, harmful, or deceitful activity against consumers or other sellers. The penalty can range from receiving lower search engine ratings, to fines and even to delisting off the index.
Grey Hat Practices
Actions that don't showcase integrity but don't violate any of the terms of services. They are more risky than white hat SEO practices.  
GlobeSign's SEO commitment to its clients
GlobeSign has many proven projects in very competitive markets, and we remain committed to providing the results our clients need by ensuring:
Continuous strategy changes according to the results and google updates —typically, we revisit our SEO plans after every 3 months.

Partnership with our client where we not only work very closely with our clients, but we also monitor success together.

GlobeSign also does the website maintenance. This allows our development team to work closely with the Search Engine Optimization team to ensure we make necessary changes to the website on a timely manner.

Within six months, GlobeSign commits to producing the results in terms of improving keywords ranking, driving website traffic, and fulfilling our committed tasks.
Continuous commitment towards bringing the website on first page of Google because 98% traffic comes from Google search engine. However, organic SEO takes time and consistent efforts. For the same reason, we revisit our SEO strategy from time to time and make complete analysis regarding what is working and what is not. This helps us increase our ranking and traffic ensuring we meet our keyword ranking targets.
When conducting search engine optimization for your website you will want to employ all three types of content, eventually local and international and most importantly good ethical practices. Content impact on bankability, location SEO focuses your company's aims, and white hat practices build a trustworthy brand reputation.