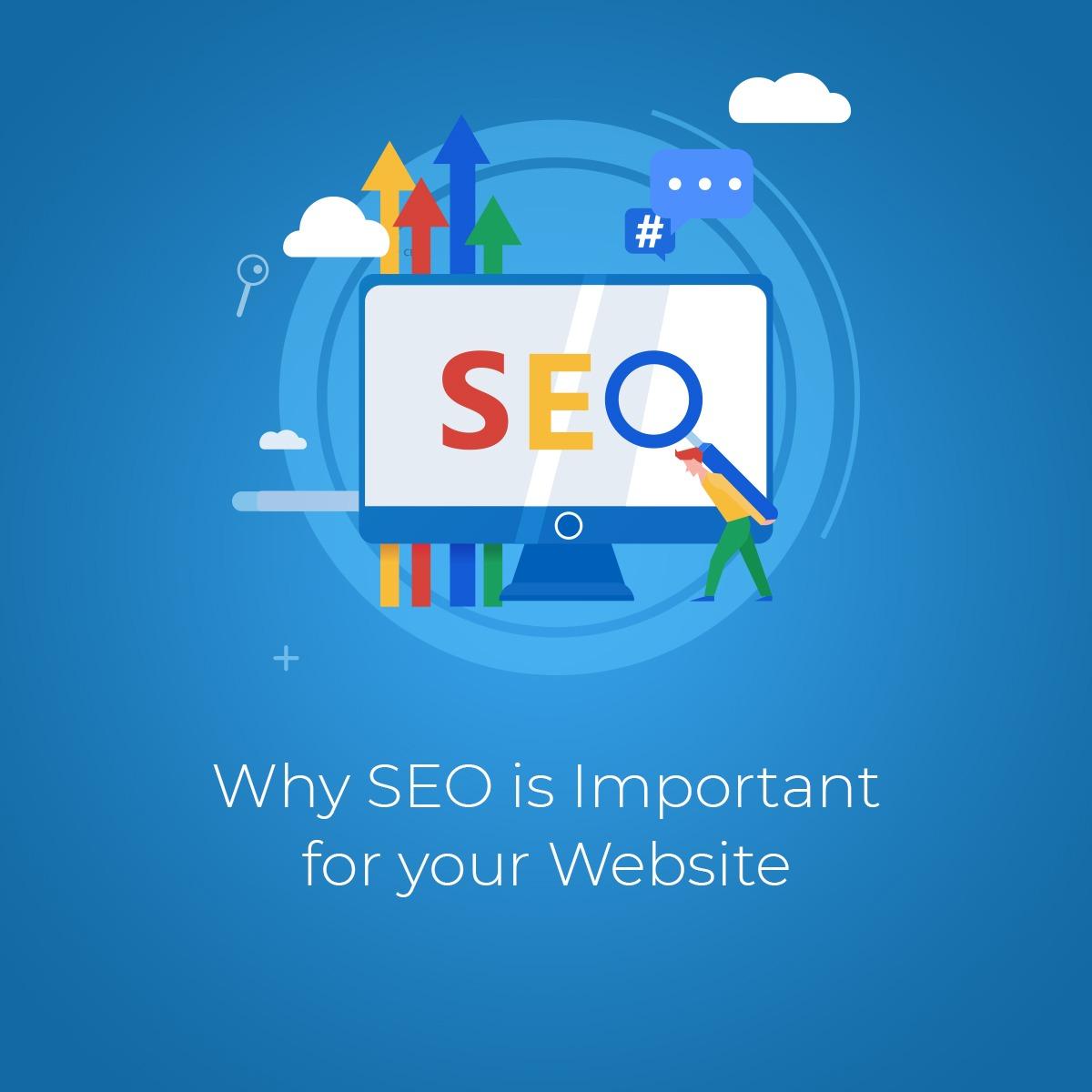 Why SEO is Important for your Website
What is SEO?
SEO is short for 'Search Engine Optimization, and it refers to the process of gaining website traffic through-natural search results in search engines. SEO focuses on improving a website's ranking on the search engine results page. The higher a website ranks in the search results; the more people will be able to see the website and its content. In short, SEO is a crucial marketing technique to introduce and promote your brand and products or service, it is a good strategy for brand awareness.
image source: freepik
Why is SEO Important?
As mentioned before, SEO is very crucial for every online company because it increases a website's exposure, resulting in more visitors/traffic and opportunity to convert prospects into customers.
Website Traffic
One of the main objectives of SEO is to increase website traffic, and you can improve website traffic by increasing visibility and ranks. So, if you want more people to see your content through a search engine, you need to employ SEO techniques that will help you rank higher.
image source: freepik
Ranking and Visibility
One of the most important functions of SEO is increased presence which makes it easier for visitors to find you when they search for your service. Your rating is directly tied to your visibility. It's critical to improve your page ranking because the higher you rank on a search engine results page; the more likely clients will click through to your website. The more successful your SEO efforts are, the higher your position and visibility will be. This is especially essential for online businesses since many consumers will not pay much attention to websites past the first search engine result page (SERP).
image source: freepik
What are Some Crucial Components of SEO?
Keywords
Keywords are words and phrases that customers use to search for online content/ information, and companies may use keywords to interact with customers seeking for their products and services. Incorporating keywords in your title, header tags, descriptions, and paragraphs is one of the most basic parts of SEO. These keywords inform search engines what your site and pages are about, as well as demonstrating that your page is relevant when visitors search for those terms.
image source: freepik
Content
Content is a tool you use to connect and engage with viewers. Content is an important aspect of SEO. It's critical to understand your approach or main goal and create content that reflects what you're advertising. For instance, when a person is looking for certain information relating to a content you created, your blog will come up when they search through SERP, and then you'll be able to build a relationship with that customer by offering useful information. So, when that customer searches for similar information in the future, your company's content will be the first thing that comes to mind.
Content should be engaging, relevant, and it should stand out. Content can take many different forms, including:
Videos
Blogs
infographics
Podcasts
image source: freepik
About GlobeSign
GlobeSign's SEO commitment to its clients. GlobeSign has many proven projects in very competitive markets, and we remain committed to providing the results our clients need by ensuring:
Continuous strategy changes according to the results and google updates —typically, we revisit our SEO plans after every 3 months.
Partnership with our client where we not only work very closely with our clients, but we also monitor success together.
GlobeSign also does the website maintenance. This allows our development team to work closely with the Search Engine Optimization team to ensure we make necessary changes to the website on a timely manner.
Within six months, GlobeSign commits to producing the results in terms of improving keywords ranking, driving website traffic, and fulfilling our committed tasks; and Continuous commitment towards bringing the website on the first page of Google because 98% traffic comes from Google search engine. However, organic SEO takes time and consistent efforts. For the same reason, we revisit our SEO strategy from time to time and make complete analysis regarding what is working and what is not. This helps us increase our ranking and traffic ensuring we meet our keyword ranking targets.