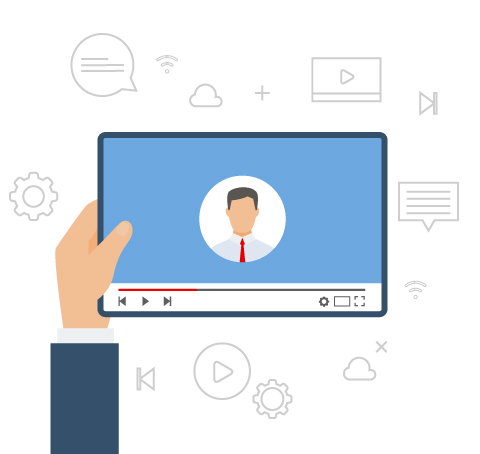 The importance of Search Engine Optimization (SEO) & Search Engine Ranking (SER)
Google has become the Xerox of search engines, the registration of the phrase "Google it" has become synonymous with making an inquiry to an argument or to the purchase of a good or a service. This has made Search Engine Optimization (SEO) as one of the most important means for generating new leads and sales. Profit can only be optimized when marketing content reaches its maximum target audience, SEO improves the website so that it will rank better in search results. It may seem obvious, but many underestimate the impact a higher website ranking has on inbound lead generation. 

Should I start with Pay-Per-Click (PPC) or do Organic SEO? 
Search engine ranking can also be achieved through pay-per-click; however, unlike organic SEO, PPC is strenuous on the budget, and it is short lived unless you have a lot of money. If you are starting SEO for the first time, and you don't have good ranking on google, then PPC alongside organic SEO is a good strategy. PPC provides short term traffic through paid marketing while organic SEO kicks in and starts generating organic leads.
SEO Strategy and Steps: 
Like any project, a good Search Engine Optimization strategy must begin with scrupulous planning. The first step in setting up your SEO starts with a thorough analysis of your website, followed by on-page optimization and then off-page SEO. 
1. Planning starts with Website analysis and diagnosis of current state of the website. This includes: 
Error auditing

Performance Optimization (speed check)

Choosing right keywords

Completing content and keywords analysis

Creating the right URL structure 

Mobile friendliness 

Ensuring social presence 

Setting up Google analytics and webmaster
2. After website analysis and strategy planning, comes "On-page Optimization". This includes:
Creating title description

Setting up meta tags

Creating header tags

Optimizing landing pages

Optimizing content and URL structure
3. Off-page Optimization is critical after we have completed the On-Page. Off page includes:
Initiating link building (Back-linking)

Writing articles and blogs 

Starting withe the directory submissions 

Starting on press releasing  
Common SEO mistakes people/companies often make
Organic SEO requires a lot of effort, forethought, and continuous monitoring for success. It is easy to make mistakes since it takes about 4 to 6 months for the results to start showing. Common mistakes people and SEO agencies make include: 
Negative SEO —Black Hat SEO Tactics resulting in a ban by search engines 

Keyword cannibalization / duplicate content 

Spam Trafficking 

Outdated mistakes 
Selecting the right SEO Agency
Choosing the right SEO agency is extremely important because by the time you realize that the company you trusted with your SEO could not deliver, you have wasted 4-6 months and a lot of money. It is critical that you work with an SEO company that not only has a proven record from past projects, but is also able to provide you with references so you can move forward with confidence. 
GlobeSign's SEO commitment to it's clients
GlobeSign has many proven projects in very competitive markets, and we remain committed to providing the results our clients needs by ensuring: 
Continuous strategy changes according to the results and google updates —typically, we revisit our SEO plans after every 3 months;

Partnership with our client where we not only work very closely with our clients, but we also monitor success together. 

GlobeSign also does the website maintenance. This allows our development team to work closely with the Search Engine Optimization team to ensure we make necessary changes to the website on a timely manner; 

Within six months, GlobeSign commits to producing the results in terms of improving keywords ranking, driving website traffic and fulfilling our committed tasks; and

Continuous commitment towards bringing the website on first page of Google because 98% traffic comes from Google search engine. However, organic SEO takes time and consistent efforts. For the same reason, we revisit our SEO strategy from time to time and make complete analysis regarding what is working and what is not. This helps us increase our ranking and traffic ensuring we meet our keyword ranking targets.
Contact Us;
 we would love to discuss your business goals and objectives, so we can get a sense for what value
GlobeSign
maybe able to provide for you moving forwards.