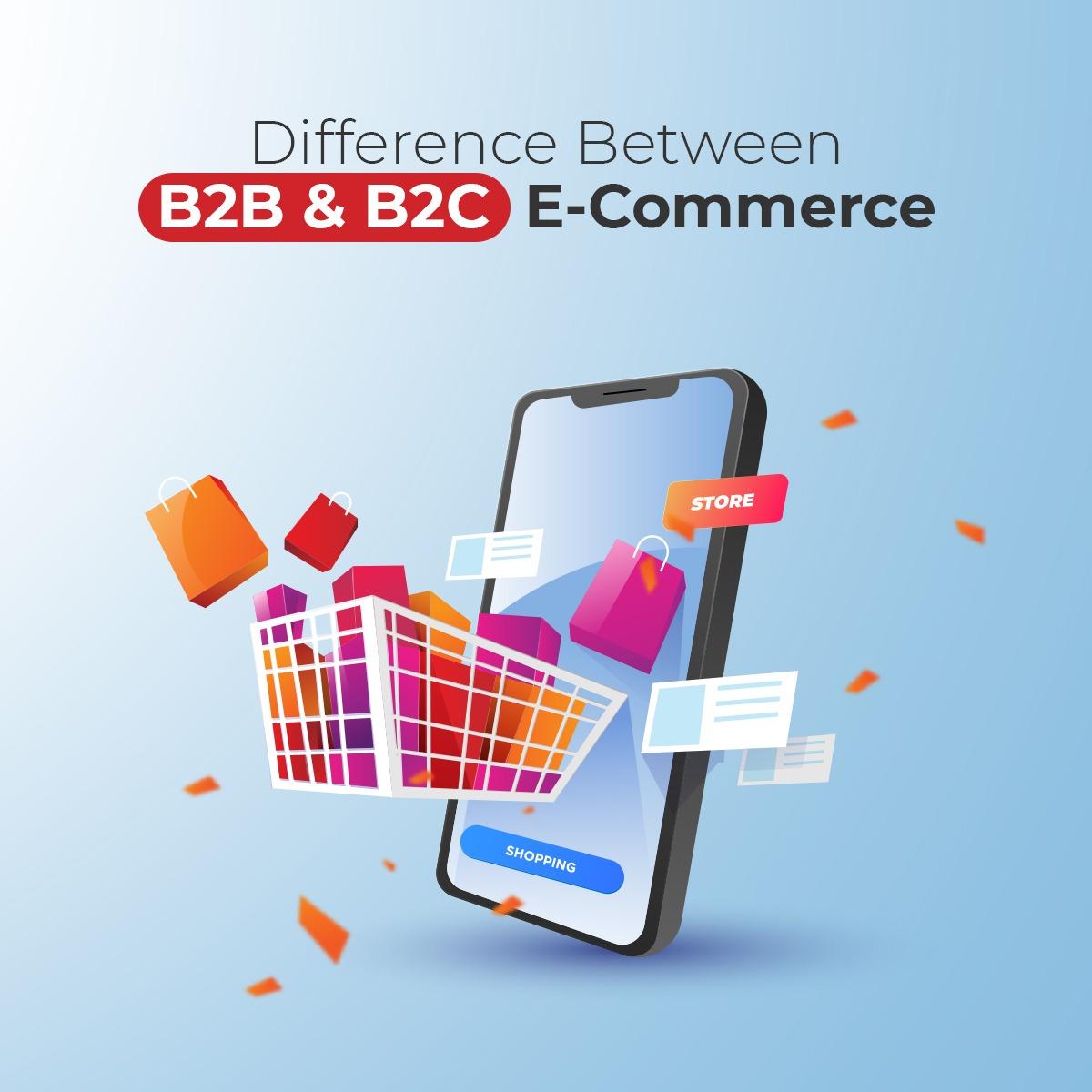 Difference Between B2B & B2C E-Commerce
What is B2B E-commerce?
B2B e-commerce, meaning business-to-business electronic-commerce, refers to the selling of goods or services between companies over an online sales platform. It is typically used to increase the efficiency and effectiveness of a product's sales operations. Here are some of the different types of B2B e-commerce.
A manufacturer is an individual or a company that produces goods from raw materials to sell. The items are then transferred to wholesalers and retailers, who sell them to customers.
A wholesaler is a person or a company that imports large quantities of products from manufacturers. Wholesalers store goods and resell them to retailers and companies. Wholesalers are commerce intermediaries who mainly sell to retailers, merchants, etc. They buy largely for resale or business reasons.
Advertisement-based eCommerce businesses do not sell products or services to other businesses, instead, they advertise for other companies and their products.
What is B2C E-commerce? 
B2C e-commerce stands for business-to-consumer electronic commerce, also known as retail electronic commerce. B2C e-commerce is a business strategy that incorporates sales between online businesses and customers. There are a few different types of B2C e-commerce businesses, some of the most common and popular ones are.
Direct sellers are the most common and straightforward type. These are the internet commerce stores that sell either their own brand or a selection of brands.
Online intermediaries are the "middlemen" who utilize their websites to connect companies with clients. Online intermediates do not own any goods, services, or brands. Their main purpose is to connect those who sell and those who buy.
Customers that use a fee-based eCommerce business must pay to use their websites because their goods or services are taken/sold directly through them. A common way to sell the product or service is through monthly subscriptions or premium subscriptions to purchase the goods.
What is the difference between B2B and B2C E-commerce?
B2B and B2C e-commerce have different target audiences. B2B e-commerce makes use of internet platforms to advertise products or services to other businesses. However, B2C e-commerce is aimed at individual consumers. The needs of the consumers may also be very different, since businesses focus on the stability and the long-term effects of their purchase, they will take longer to think about the outcomes of their choices. Businesses also have greater risks when it comes to purchasing from other companies, they make greater investments compared to individual clients since the client's purchase would tend to be more flexible, emotionally driven, and less costly.
Why B2B E-commerce is more complexed 
Many B2B purchasers have extremely strict restrictions on the types of purchases they may make. Before making a purchase, B2B buyers must speak with many departments.
B2B clients must consider the long-term purchases they make; this means consumers need to spend a lot more time and effort in understanding the pros and cons of their purchases compared to individual clients.
Tips on how to improve B2B and B2C E-commerce 
Customer service is key 
Since B2B consists of larger projects and orders, the process can become very complicated, having good customer service that is quick to help can gain a customer's trust and brand loyalty.   
Customer trust/ brand loyalty 
When you show great customer service you can gain the trust of your consumers, this helps with the brand loyalty of your consumers towards your company. 
Clear and detailed information 
Giving customers clear and detailed information about the goods and services or the process of purchasing products and services can help improve the image of the company and can ensure a happy customer. 
About GlobeSign
Choosing the right eCommerce company is extremely important, but it's not easy. GlobeSign offers several e-commerce services that are not only affordable but are also customized based on our client's specific business needs. Clients in Canada, the US, and Globally prefer to work with GlobeSign for their e-Commerce websites for many reasons including:
We not only create their e-Commerce websites, but we also provide our expertise in other important areas that are a must for optimizing conversion.

We suggest the best options based on our client's specific needs and complexity such as number of pages, dynamicity, number of products, number of blogs, the potential for scalability, multiple languages, etc.