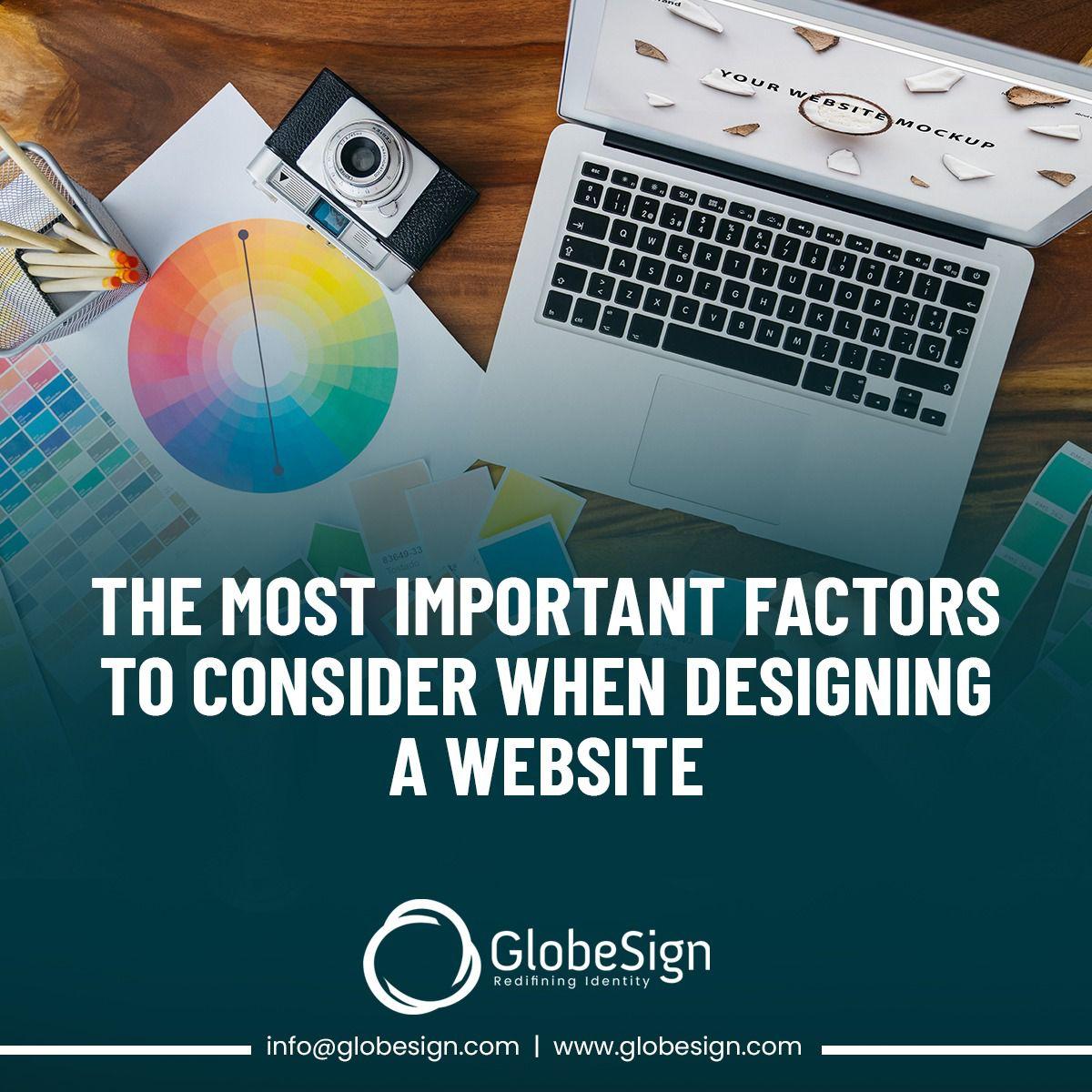 The Most Important Things To Consider When Designing A Website
What to consider when designing websites? 
Consider your website as if it were a physical business. If your store is cluttered and messy it will reflect on your business and the image of your company. So, when designing a website you must focus on its appearance, if your website is clean, easy to navigate, and functional, this allows customers to have a good experience while using the site. Making an SEO-friendly website is also very important, this helps your website to be noticed and reach out to more potential customers. 
Why is it important to have a website that's easy to navigate and not cluttered? 
When you have a cluttered website, it's challenging to know where to look and how to navigate through the website. However, cluttered websites are very common and almost everywhere. Too much clutter on a webpage can result in a poor experience for consumers, making it very frustrating for viewers to search for the information they need. This also makes it undesirable for any company when a potential customer is unsatisfied with the service and/ or website. Customers who are overwhelmed by the clutter on the website may not return because it decreases the viewer's engagement and the key content would not stand out, making the website look rather dull.
In order to avoid these problems when designing websites, here are some factors to take into consideration.
It's crucial to understand the advantages of having a good website and what to avoid when creating one. Here are some things to keep in thought when designing a website:
1- Domain 
A domain is a unique address that viewers use to access your website. It directs the internet browser where to search for your website. A domain is how you discover your webpage. A custom domain name is equivalent to having a banner in front of your shop as it helps in providing your site a professional appearance. WordPress
is a CMS, this means WordPress manages your content for hosting and developing websites. WordPress is also one of the most widely used CMS, running 38% of all internet websites for big and small businesses. You can personalize any website with WordPress to accommodate your company, blog, portfolio, or online platform. 
2- Clean Website
 In order to have a clean website, you must have a main focus that helps you convey your message in a straightforward way. You can attract the viewer's attention to what's most important by limiting details that aren't necessary. The most relevant information should be placed first in a clean web design. That way, even if viewers don't browse down your page or click on any links, they will still understand what you are trying to offer. This is a clean site, in the sense that it doesn't coat your first impression with irrelevant information. 
3- Functionality
 Website functionality is the efficiency by which a person can navigate your site and obtain the information or goods they desire. Your website should be able to meet your clients' needs, whether they are searching for information or purchasing a product or service. A well-designed and functional website is appealing to all kinds of customers. You can gain a customer's trust in your website by establishing that your business is genuine, professional, and trustworthy, resulting in brand loyalty. If your website is not well designed, you could be losing out on potential consumers and giving them a negative impression of your brand and image. 
4- Navigation 
Having a good navigation is essential for making your website accessible and functional. Users will be able to browse your website for extended periods of time if you have good navigation. It also helps show them you know where they are and what kind of information they can receive from your website. Good navigation allows your users to browse through your site with ease.
5- SEO-friendly  
SEO-friendly content is designed in a way that makes it easier for browsers to rank it high on search results. Making a website SEO-friendly essentially means allowing Google or other search engines to effectively move up each page, interpret the information, and include it in their database. Companies may then provide the most useful and valuable web content to their clients related to the topics that the consumers search for once they've been indexed.  
6-Integration of Social Media 
 Social media integration is the act of utilizing social media accounts as an expansion of your business plan. This is generally accomplished in one of the following ways:
Attracting your social media followers to visit your website. 

Providing easy availability to your social network accounts via your web page. This can help advertise your website and allow it to gain more attention.
About GlobeSign 
GlobeSign is a Canadian web solution and digital marketing company helping clients grow their revenues online using our Digital Marketing services including Search Engine Optimization (SEO), Social Media Marketing (SMM), AdWords (i.e., PPC, CPC) and Content Writing. We keep up to date with the latest technology and trends, and we continue to provide best-in-class digital marketing solutions for our clients in Canada, in the US, and Globally.