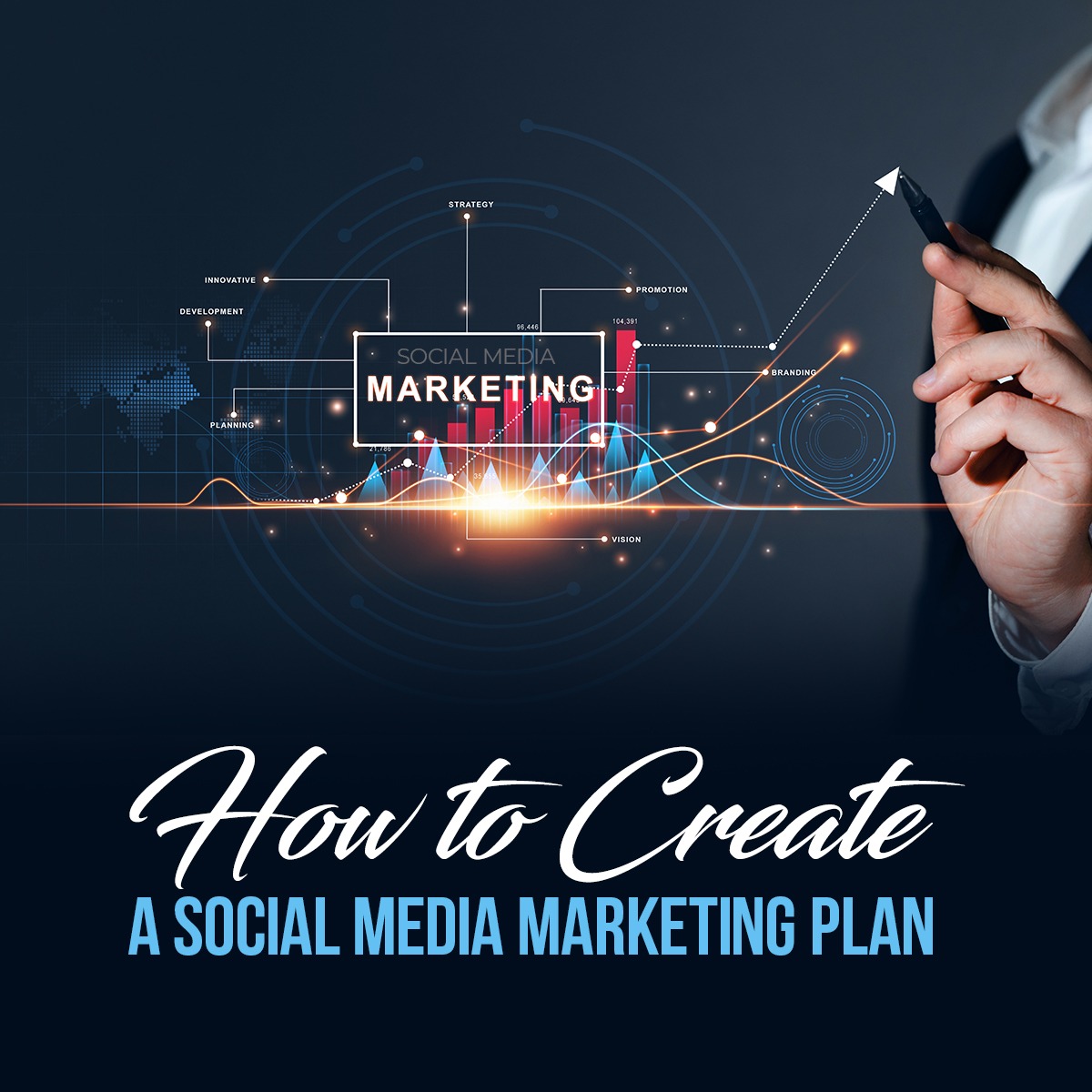 How to Create a Social Media Marketing Plan?
What is a Social Media Marketing Strategy?
Social media marketing refers to the process of selling or promoting a brand, product, or service through social media platforms. A marketing strategy is like an extension that helps strengthen your entire business plan. Posting on a social media platform without an understanding of who your target audiences are, what they are looking for, or how you plan on achieving your goal, will make it difficult to accomplish successful results on social media. It is essential to have a marketing strategy since it is the main planning that helps rationalize the current and future social media marketing choices. It not only allows you to create goals but also gives you an understanding of how you intend to accomplish them through your marketing campaigns.
image source: freepik
How to Create a Social Media Marketing Strategy
Asking yourself a few questions before starting your social media marketing will help you to have a clear mindset and a better understanding of where you are standing and what results you can expect. Here are a few examples of questions:
What platforms will you be active on?
What content do you plan on sharing?
Who is your intended audience/ target market?
When will you be running your social media campaigns?
A social media marketing strategy must include a thought-out plan and detailed research, to have a good social media marketing strategy you must remember these key details:
Create goals that are suitable for your business. Understand your strengths, weaknesses, and what works best for your company.
Determine your most crucial aspects and key performance indicators.
Maintain your social presence, you can do so by creating content regularly, interacting with customers, and following new trends.
Putting in the time and effort to understand who your target audience is, and what they desire.
Analyze what went well and what didn't go well, to continuously improve.
Creating a social media marketing strategy is quite simple if you have a clear understanding of your objectives. When you create a marketing strategy, it will eventually involve planning on how you will start the marketing strategy. You must understand both your brand and your clients to find strategies to connect the two.
Tips to get you started
Here are some tips to get you started:
Understand your social media marketing goals and make sure that they are consistent with the company objectives.
Gather research on your target audience or who your content is directed to.
Analyze your competitors or rival companies to stand out.
Conduct a social media observation to help you grasp a better understanding of social media and your target market.
Set up a social media account on social platforms and enhance your company's image and spread brand awareness.
Follow the latest trends.
Update your social media account/ content frequently.
Track how your social media marketing is doing and adjust your strategy to help improve.
image source: freepik
Benefits of Social Media Marketing
The use of social media and any social platforms is to sell a company's products and services. In other words, it is known as social media marketing, companies use this marketing technique, not only to sell their products/ services, but also their brand image.
There are many benefits of advertising through social media, such as:
It's used to attract various potential consumers to help gain brand awareness.
Increase the sales of products and services.
Helps provide customer services through social media and engage with consumers regularly. This will also help increase brand loyalty.
Helps your content reach your target audiences.
Helps keep you updated with the new social media trends, for you to come up with better business strategies and business ideas.
About GlobeSign
GlobeSign is a Canadian web solutions and digital marketing company helping clients grow their revenues online using our Digital Marketing services including Search Engine Optimization (SEO), Social Media Marketing (SMM), AdWords (i.e., PPC, CPC) and Content Writing. We keep up to date with the latest technology and trends, and we continue to provide best in class digital marketing solutions for our clients in Canada, in the US and Globally.